In their most recent newsletter, New York City DCAS and Fleet Services names Transportation Safety Planning & Solutions Group (TSPS Group) as one of three vendors performing COVID 19 decontamination services for NYC Fleets.  TSPS Group has been involved with the specialized cleaning and disinfecting of FDNY Fire apparatus as well as the facilities that support those fleets.  TSPS Group has also been involved with the disinfection of facilities on Rikers Island for the NYC Dept of Corrections.
TSPS Group "mobilized almost instantly to support NYC in this critical health and safety need.  We want to thank them for their partnership as we all work to protect New Yorkers as well as our public employees and emergency responders from this terrible disease."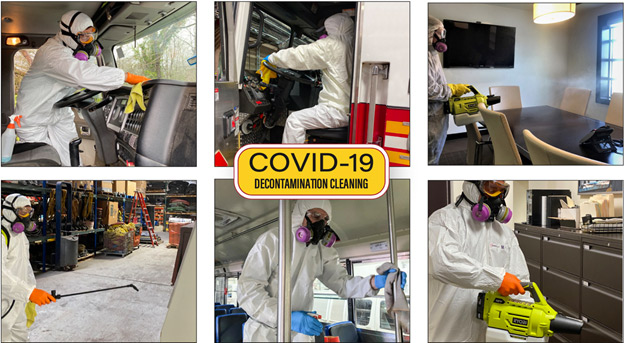 The #1 Professional Cleaning & Disinfecting Company
We specialize in Decontamination for all forms of Transportation and the Facilities that support Transportation Systems. Our nationwide team of certified experts can handle any deep cleaning & disinfection required by your business or organization during this difficult time. This includes Schools & Universities, Municipalities & Government Agencies, and any business large or small.
TSPS Group uses CDC Recommended and EPA Approved Products. Our electrostatic application of biocides, disinfectants and EPA registered products will aid in the decontamination of surface areas as well as airspaces that are not easily accessible by manual labor. Training & Experience set us apart as an elite organization capable of delivering a higher level of Public Health & Safety.