Joseph Giannetto is a results-oriented, multi-disciplinary executive manager with extensive leadership and management experience. He's a proven performer in creating sustainable corporate growth, maximizing efficacy and efficiency of operations while improving customer service and employee morale. With an established record in the management of law enforcement, physical security, investigations, transportation, and social services, Joe has a well-earned reputation for problem solving, dedication, and outstanding service.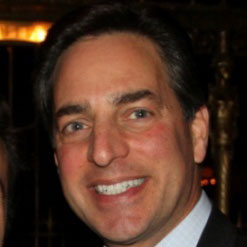 Prior to joining TSPS Group, Joe was the Chief Operating Officer for Fedcap, a national social services non-profit organization with an annual budget of $250MM, responsible for the organization's day-to-day operations and the integration of its divisions in the execution of Fedcap's strategies and mission. As an integral part of Fedcap's Executive Leadership team, Joe executed extraordinary growth both through mergers and acquisitions and organic opportunities.
Joe currently advises businesses on the administration of the federal Work Opportunity Tax Credit (WOTC) and various related state tax credits available to employers who hire individuals from eligible target groups with significant barriers to employment. Those groups include unemployed veterans, recipients of TANF or SNAP benefits, individuals with disabilities, ex-criminal offenders, SSI recipients, summer youth employees, and unemployed disadvantaged youth ages 16 to 24. Each year, employers claim over $1 billion in tax credits.
Previously, Joe devoted more than 20 years of service to New York City as a Commander in the New York City Police Department where he held several key operational and management positions, including Detective Division Commander and Precinct Commander. In 1997, he was appointed First Deputy Commissioner of the New York City Taxi and Limousine Commission, where he acted as Chief Operating and Administration Officer, establishing policy in all planning, operations, and management functions.  Retiring from New York City service in 2001, he founded Lorden Associates, a ground-transportation management and consulting company.
Joe is a member of the FBI National Academy Associates, the American Society for Industrial Security, and a former Executive Committee member for the Taxicab, Limousine, and Paratransit Association. He studied Operations Management at Pace University, and is a graduate of the FBI National Academy at the University of Virginia.
Passionate about programs and services designed to help people with disabilities and other barriers live, work, and play in their communities, Joe devotes as much time as possible to his favorite non-profits: Fedcap Rehabilitation Services and its subsidiaries, including Easter Seals. A lifelong New Yorker, Joe lives in Brooklyn with Diane, his wife of 34 years and they are the proud parents of two grown sons. In his spare time, Joe is an avid golfer, enjoys skiing, and occasionally picking up his guitar.